Carlsberg, the leading Danish brewer is about to set new standards in the liquor industry as the global beer giant recently announced that it will be replacing traditional can holders with new technology that will hold cans together while cutting down on plastic use.
Reliable sources state that in what is being touted by the company as a first in the world, Carlsberg will be introducing the "Snap Pack" where instead of a plastic ring, the cans of beer will be held together by ecofriendly glue. The move is expected to reduce global plastic waste by approximately 1,200 tons annually which is an equivalent to 60 million plastic bags.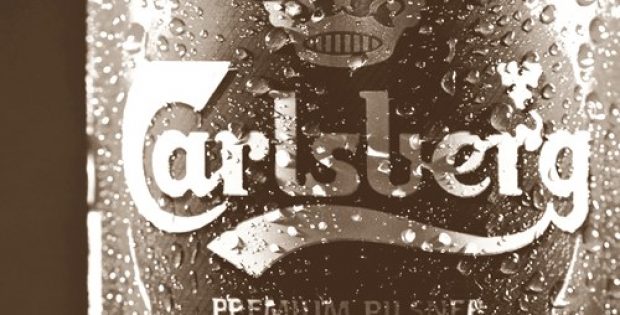 According to The Guardian, this change can reduce the amount of plastic used in traditional multi-packs by nearly 76%. The use of glue instead of plastic rings to hold together beer multipacks will bring about a change in the decades-old practice that has come under strict scrutiny due to risks it had posed to wildlife and the pollution it was adding to oceans. The new Snap Pack will be introduced in various Tesco supermarkets in UK and will later be made available in other European markets from late September 2018.
Cees 't Hart, CEO, Carlsberg Group had been reported to state that the company has been hard at work to deliver on its sustainability agenda and aims to face the climate change challenge. He added that Carlsberg aims to give its customers a better beer experience while minimizing the environmental impact.
Lately a surge of consumer concerns regarding the polluting effects of plastic and alarming data that ocean plastic waste might be tripled by 2050 has encouraged single use plastic to be largely eliminated from the business world. While global chains like Disney, Starbucks and McDonald's have stopped the use of plastic straws, U.S. cities like Seattle have banned them completely. The European Union is also seriously considering the complete ban of single use plastics by 2030, claim sources.