Harbour BioMed, a leading biopharmaceutical company has reportedly announced that it has landed into a special strategic collaboration with Kelun-Biotech (Sichuan Kelun-Biotech Biopharmaceutical Co., Ltd.) to manufacture and market A167 outside China. Incidentally, A167 is an antibody anti-PD-L1, currently in the Phase 2 of clinical trials.
According to sources familiar with the matter, Harbour BioMed & Kelun-Biotech will partner for creating A167's combination therapies with various other agents for sale in their respective domains. Apart from royalties, this partnership is anticipated to be valued at nearly $350 million or more.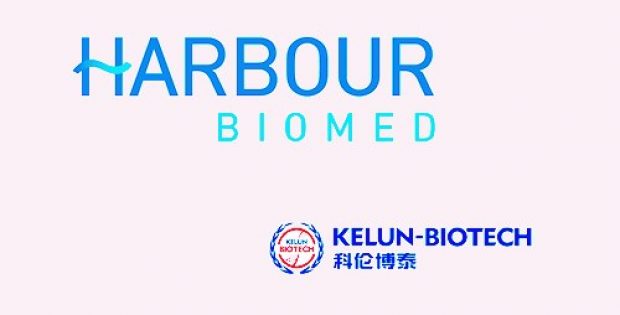 The Chairman, Founder and Chief Executive Officer of Harbour BioMed Dr. Jingsong Wang was quoted stating that the Anti-PD-L1 treatment has been substantiated through numerous clinical trials in immuno-oncology. He elaborated that A167 possesses commendable potential in terms to function as a standalone drug as well as in combination with other drugs.
Dr. Jingsong Wang further added that the company is thrilled about its move to advance A167 worldwide in collaboration with Kelun-Biotech to attain the maximum therapeutic capability.
According to Harbour Biomed, Wang was also quoted stating that the company has plans to carry out A167 combination trials across the globe inclusive of innovative medical compounds developed by Harbour or by the companies they would be in association with, to unleash great therapeutic choices against plenty of tumor forms.
Dr. Wang went on to say that the partnership between Harbour and Kelun-Biotech is company's first global collaboration, and is bound to play an important role in escalating the firm's activities aimed at producing an innovative, clinical-level portfolio for markets across the globe.
For the record, Harbour BioMed is a biopharmaceutical company that serves across multiple global locations. The company is passionate about researching and developing ground-breaking therapeutics for immunological and oncology diseases. Incidentally, Harbour BioMed's research and development activities are associated with two patented platforms for therapeutic antibody research.
Dr. Tongtong Xue, CEO of Kelun-Biotech, stated that A167 is one of the pivotal compounds in their portfolio, and added that the company is elated with the latest partnership.