Coffee giant Starbucks is reportedly expanding delivery network to more stores in the United States and China, in a bid to accelerate growth in the two markets. By next summer, the coffee chain will offer delivery from 2,000 stores in the US in collaboration with Uber Eats, Starbucks stated. However, the company didn't disclose which stores will offer this service.
According to sources familiar with the development, Starbucks will offer delivery in China from 2,000 stores in 30 cities by the end of 2018. Reportedly, the coffee giant also struck a partnership deal with Chinese delivery company, Ele.me, three months ago.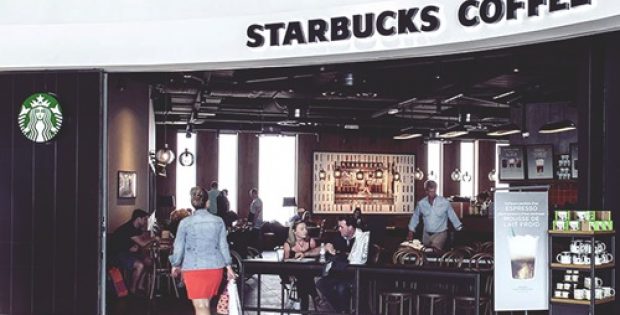 The company headquartered in Seattle claimed it has simplified its business over the last few years by shutting down its stores in Teavana and selling its European outlets to franchisees, so that it can direct its focus on the U.S. and Chinese markets.
According to sources close to the matter, Starbucks still sees significant expansion opportunities in the U.S., considering it's the coffee chain's largest market, and expects to launch 550 new stores yearly in the next few years. The company also intends to shut 150 underperforming stores by 2019, claimed sources.
Meanwhile, in China, the company plans to launch 600 stores every year through 2022, equaling 6,000 total stores. The company could expand its delivery service but investors are curious about the economics of Uber Eats, and whether Starbucks will lose revenue because of the fees Uber charges.
Kevin Johnson, CEO of Starbucks, said that it's difficult to tell what percentage of orders will come from delivery in both the markets. The company's mobile ordering and payment for pick-up more than doubled to 12 percent during 2016 and 2018 in U.S. stores and that is expected out of digital ordering as well, Johnson said. Customer behavior is constantly shifting and Starbucks needs to continue to adapt and do it rapidly to meet customers where they are, Johnson added.