Instacart, a renowned American company that provides one-day grocery delivery services, has reportedly announced that it is now offering a grocery pickup option under which customers can pick up groceries from the store after placing their orders.
Reports cite, the San Francisco-based company has been rigorously testing out the service over the past couple of months. The company is now ready to deploy the well-tested service and would reportedly be making it available across 25 states in the U.S.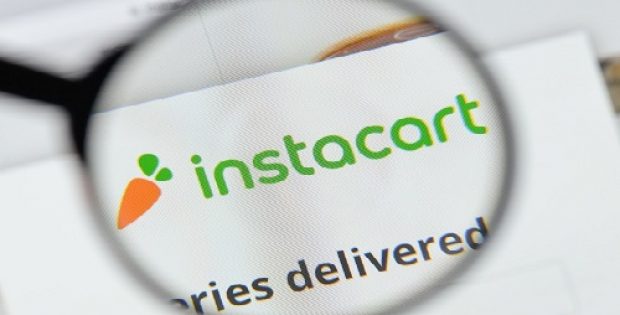 According to a press release by Instacart, the company would be working with some of its new as well as existing retail partners to incorporate the Instacart Pickup service across the participating partners' store locations in the U.S over the coming weeks and throughout 2019 as well.
The Chief Business Officer at Instacart, Nilam Ganenthiran stated that the company intends to turn grocery shopping into an effortless activity by giving customers a helping hand in getting groceries from the retailers they prefer. Ganenthiran further added that the customers have been asking for a pickup service for a while and the company is thrilled to make that facility available now.
Reportedly, through the new facility, customers would be able to place their grocery order and select a pickup window according to their convenience. After completing these steps, the company would reportedly notify customers when their order becomes ready for pickup. The customers could then use the Instacart smartphone app to notify the time of their arrival to the store and the make and model of their vehicle. Once the customers arrive at the location, the store would then deliver the groceries to their vehicles.
Reports claim, Instacart Pickup option has been made available at major retail chains like Walmart, Target and Whole Foods. Reportedly, the service is presently available in around 200 stores across 25 markets near Boston, Atlanta, Minneapolis, Charlotte, Nashville, Washington DC and San Francisco.
According to reports, the Instacart Pickup service would be incorporated across more stores in the U.S. throughout 2019.