The U.S. Centers for Disease Control and Prevention (CDC) has reportedly released yet another warning that advices against the consumption of Kellogg's Honey Smacks cereal as the product has been linked to an outbreak of salmonella infections. As per trusted sources, at least 30 more people have fallen ill by salmonella infections linked to the cereal.
With new cases coming to light, the total number of people affected by salmonella infections has reportedly risen to 130. The company had issued a recall of the product in June after several infections were linked to the cereal.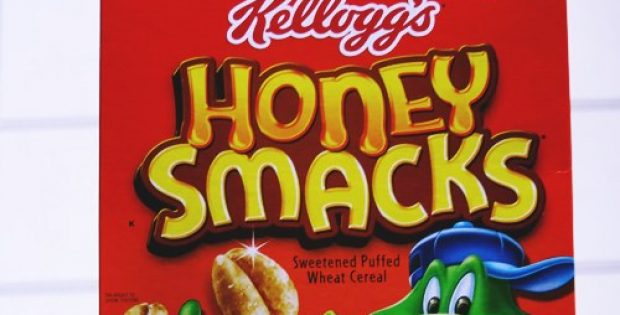 According to a report, individuals are advised not to consume the product at all, regardless of the product expiration date and the packet size. The agency has once again requested retailers to stop selling the Kellogg's Honey Smacks cereal.
For the record, the CDC had made a similar announcement in July which instructed retailers to not put up the cereal for sale. However, in the latest announcement, the agency stated that cereal is still being sold across the nation.
The agency reportedly released a statement saying that it continues to advice people to not consume the Kellogg's Honey Smacks cereal at all as individuals who recently fell ill consumed the cereal stored in their homes. No deaths have been reported yet, cite reliable sources.
The CDC has also recommended the customers and retailers to throw away Honey Smacks cereal even if its consumption hasn't caused any harm. The agency has further advised to thoroughly rinse the cereal containers with warm water to get rid of any harmful germs.
It is estimated by the CDC that salmonella causes an approximately about 1.2 million illnesses every year with around 450 of those cases proving to be fatal.
Reportedly, investigations are still underway and updates on the matter would be provided by CDC when more information becomes available.