Total S.A. and Sempra Energy have announced the signing of a Memorandum of Understanding (MoU) which provides a framework for collaborating on the development of liquefied natural gas (LNG) export projects in North America. The MoU covers the continuation of developing Energía Costa Azul (ECA) liquefaction-export project, Mexico and Louisiana's Cameron LNG liquefaction-export project.
Apparently, the MOU between Total and Sempra Energy foresees Total contracting a potential LNG offtake of about 9 million tons per annum (Mtpa) across the LNG export development projects of Sempra Energy. These include the West Coast of North America and U.S. Gulf Coast, especially Energia Costa Azul LNG and Cameron LNG Phase 2, sources confirmed.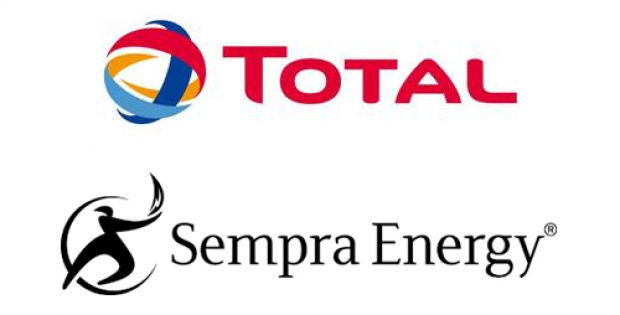 Further from the sources, Cameron LNG joint undertaking liquefaction-export project's $10 billion Phase 1 includes three liquefaction trains with about 14Mtpa of export capacity under development in Louisiana. The first train's commissioning is purportedly under way and all three trains are expected to be producing LNG in 2019.
Cameron LNG project's phase 2, which was authorized by FERC previously and is being developed by the Cameron LNG co-owners jointly, supposedly consist of up to two supplementary liquefaction trains and up to two supplementary LNG storage tanks with a capacity of about 9Mtpa.
The one-train facility of ECA Phase 1 is expected to have a total export capacity of 2.5 Mtpa, utilizing berth, tanks and loading arms of existing LNG receipt terminal. ECA Phase 2 is anticipated to have 12Mtpa additional export capacity of LNG. The ECA project, which is situated in Baja California, Mexico, would be provided with natural gas from the U.S.
Industry experts claim that developing LNG export facilities is exposed to various risks and uncertainties, which includes completing the required commercial agreements, obtaining binding customer commitments, securing financing, required regulatory approvals and permits and other aspects, along with reaching a final investment decision. Ultimately, the participation by Total is still subject to finalizing definitive agreements, among other factors.