Amazon is reportedly expanding its efforts to put Alexa in smart-home applications by investing in a $6.7 million funding round for a California-based company Plant Prefab, which manufactures modules to be assembled into a home at a job site. The funding is being provided through the Alexa Fund, Amazon's pool of capital it created to back voice technology start-ups and is the company's first bet on a homebuilder.
Director of the Alexa Fund, Paul Bernard, was quoted saying that voice has transpired into a wonderful technology in the home. He stated that Plant Prefab is a key player in home design and is an innovative and emerging player in the home manufacturing segment.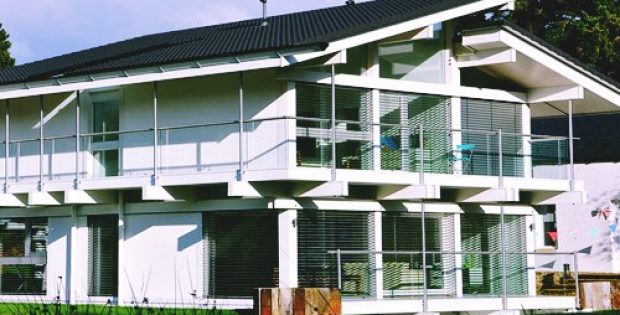 Industry experts say the market for sustainable modular homes is limited even though popular magazines have featured them. To elaborate on the point, Plant Prefab has delivered just a few dozen projects in Utah and California after it had spun out of LivingHomes, a design and development company, in 2016.
Steve Glenn, chief executive officer of Plant Prefab said in a statement that people are increasingly looking for cost-effective alternatives to site-built homes in urban areas and the company is focused on the market to build a reliable and trusted national brand. The latest funding round, which is also backed by Obvious Ventures, would help the company to expand to four more locations in the next five years, he added.
Glenn also mentioned the company wants to offer its customers the liberty to highly customize their ordered home, as much as they are able to customize features on a new car. He believes smart-home technology will be a part of home automation, which will be gain momentum in the imminent future.
With a surge in construction costs, cities are looking for alternatives to develop more economical housing and to boost affordable housing. San Francisco Mayor London Breed, for instance, had recently said she would commit $100 million towards developing hundreds of modular apartments.