The Food and Drug Administration is reportedly extending the expiration date of the popular EpiPen drug by four months due to its shortage across the country. As per sources, this drug is one of the best medications recommended for allergy.
For the record, EpiPen has been manufactured by pharma company Pfizer for Mylan. According to sources familiar with the matter, the new expiration dates would be applicable on EpiPen's 0.3 mg dose and its registered generic, whose present expiration date falls between April 2018 – December 2018.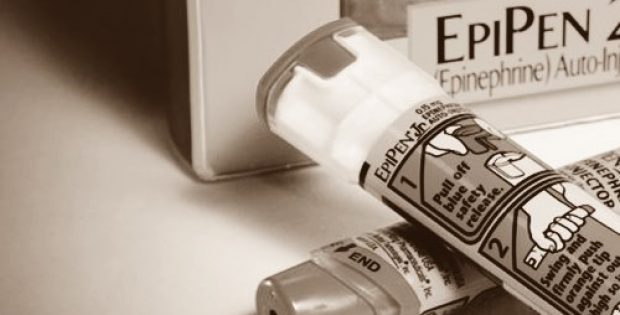 Reportedly, the latest extension will not be applicable for EpiPen Jr. drug that is used for treating kids weighing around 33 pounds to 66 pounds and delivers just half of the actual dosage of epinephrine.
According to the Fox News, EpiPen auto injectors are widely used by patients and their caretakers to administer a dosage of epinephrine to treat severe allergic conditions, like the ones arising from bee stings or peanut consumption.
Apparently, EpiPens can be used within 20 months of manufacture, as per Food and Drug Administration, which stated that the extension has been permitted post the review of Mylan's stability data.
Dr. Janet Woodcock, Director, Center for Drug Evaluation and Research, FDA, was reportedly quoted stating that the FDA is taking every step to combat the shortage of EpiPens in the pharmacies. FDA's initiative is likely to ensure that patients get access to this important medicine, providing the much-needed relief to parents, Woodcock claims.
According to trusted sources, EpiPen, as early as last week, had made it to the headlines, when the FDA gave the green signal for the first generic EpiPen alternative manufactured by Teva Pharmaceuticals. However, it would take time for the drug to make to the medical store shelves.
Incidentally, Pfizer claimed that the supply disruptions have been caused due to supply disruptions.