The Adani-Elbit UAV facility would be the first private UAV building facility in India & the first one outside Israel to construct the Hermes 900 UAV.
The $15 million UAV manufacturing facility would be operating out of Hyderabad.
Adani Group, a renowned Indian multinational conglomerate, has reportedly announced that it has formally inaugurated a $15 million Unmanned Aerial Vehicles (UAV) facility in Hyderabad. The facility has been opened along with Adani's partner Elbit Systems, an Israeli international defense electronics company.
Reports cite, the 50,000-square feet facility is the first of its kind in India as well as the first one outside Israel that would be manufacturing the Hermes 900, a long-endurance medium-altitude UAV.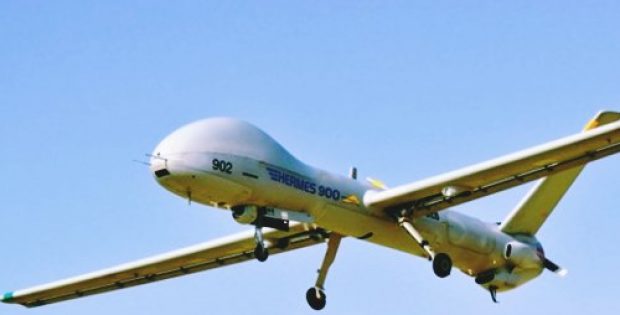 According to a press release, the facility would provide the Hermes 900, an advanced cost-effective battle-proven MALE UAV to the Indian Tri-services for usage across different terrains. The plant would initially be manufacturing carbon-composite aero structures for the Hermes 900 followed by the Hermes 450, serving the world markets with further upgradation plans that would allow the plant to integrate & assemble complete UAVs.
The Chief Operating Officer of Adani Defence & Aerospace, Ashish Rajvanshi stated that the company intends to make India a lot more self-reliant and reduce its dependence on the U.S., Israel & Russia for defense requirements. Rajvanshi further added that the company Chairman's vision was about transforming Indian defense sector. The primary premise of the latest venture was that the company would begin with the international market & would later move back to India's defense requirements.
The Executive Vice-President & General Manager, Elbit Systems Ltd, Elad Aharonson stated that the project is awaiting the Indian Government's approval to allow it to produce UAVs for India's defense sector.
The Indian conglomerate, with its diversified interests ranging from edible oils & ports to power generation, also intends to establish a helicopter transmission gearbox plant in a partnership deal with U.S-based Rave Gears by September 2019.