American grocery retailer, Kroger has recently collaborated with pharmacy store giant, Walgreens to initiate a trial program that allows Walgreen's shoppers to collect online orders of Kroger's groceries from some of Walgreen's drugstores.
As per a joint statement, Walgreens and Kroger said that the trial will combine the grocery chain's expertise with Walgreens knowhow in pharmacy, beauty and health and implement it at some 13 pharma locations in the U.S. market.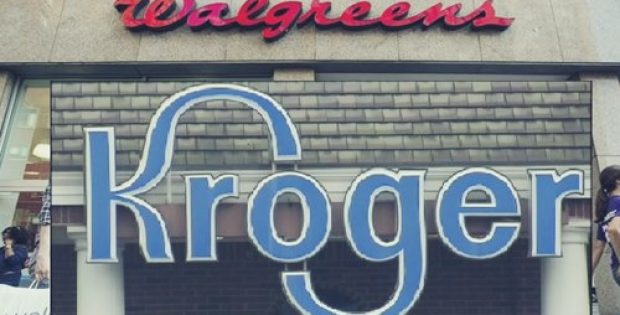 According to Forbes, Kroger and Walgreens will initially develop and test a one-stop shopping experience where customers can access products and services from both companies.
Rodney McMullen, Chairman and CEO of Kroger was reportedly quoted saying that the concept would effectively bring together the best of the two great brands to improve customer convenience and grocery shopping experience in America.
Incidentally, the Walgreens-Kroger trial comes amid the pharmacy and healthcare expansion by online retailer Amazon, which last year purchased the grocery store chain, Whole Foods and earlier this year acquired the online pharmacy, Pillpack.
The partnership also comes in the wake of the failed merger between pharmacy chain Rite Aid and grocer Albertsons, who were seemingly trying to expand services of their retail locations across the country.
As per sources, Kroger has been expanding its business reach to compete against the growing retail market, with recently acquisition stakes of British online supermarket, Ocado. In addition, Kroger has agreed to buy meal kit company, Home Chef and launch a grocery delivery service called Kroger Ship.
Commenting on the trial program, Stefano Pessina, CEO of Walgreens said that the innovative new concept is an ideal opportunity to test and learn ways to further the firm's customer offering. Moreover, Walgreens will focus on evolving its offerings to meet the changing needs of its customers while providing an enhanced shopping experience, he said.
For the record, Kroger has around 2,800 retail stores and 9 million customers, while Walgreens operates around 9,800 stores and about 400 retail health clinics globally.