Massachusetts based MachineMetrics, a manufacturing analytics service provider, is reportedly set to form a partnership with Seco Tools, as the Swedish company looks to enhance its customer service capabilities globally. Sources with the knowledge of the matter stated that Seco is planning to use MachineMetrics' Industrial IoT platform and analytics applications as a foundation for developing new technology services.
The manufacturing analytics engine of MachineMetrics will enable Seco and its customers to tap into a critical technological resource for expanding into Industry 4.0, sources mentioned. Further, the data supplied by MachineMetrics could be used by Seco while applying its vast experience and engineering capabilities to help customers make accurate decisions, subsequently improving their bottom line and efficiency.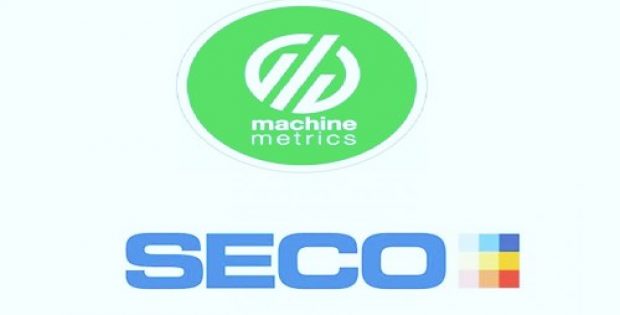 The two companies are seeking to achieve a greater insight into what happens with their tools in real-time, by leveraging the data collection proficiency of MachineMetrics and Seco's tooling experience, sources implied. Technically, these insights could allow for preventing tool breakages, predict tool lifespan, along with speed and feed optimization.
Reports indicate that Seco will utilize the MachineMetrics Production Monitoring application to help its global customers attain deeper visibility into their production, through an easily operated, do-it-yourself and fully customizable manufacturing machine monitoring system. According to records, the monitoring application is a cloud-based platform that enables manufacturers to monitor, collect and analyze data from any machine via internet-connect devices.
Bill Bither, the CEO of MachineMetrics believes that the partnership with Seco Tools will demonstrate the significance of data-driven analytics in manufacturing to the customers of Seco across the world.
President of Seco Tools for North America region, Rob Keenan stated that MachineMetrics provided them vital insights into their own custom products facility in Troy, Michigan, where they were able to reduce their lead-time as well as improve quality and timely delivery. Seco can work closely with customers for recognizing bottlenecks and multiple other problems that cause machine downtimes, by analyzing output data provided by machine tools, Keenan added.