Database to help the ministry identify the lands that are available for the construction of renewable energy projects.
 MNRE plans to introduce bids that are location-specific to strengthen the transmission facilities.
The Ministry of New and Renewable Energy (MNRE), a ministry that comes under the Government of India has reportedly preparing a database to help it identify available land for solar and wind energy projects across the nation.
Reports cite, the ministry plans to introduce location-centric bids in an effort to reinforce transmission facilities. Ministry officials have already visited several different states, including Telangana, Gujrat, Madhya Pradesh, Andhra Pradesh and are currently assessing Karnataka & Tamil Nadu.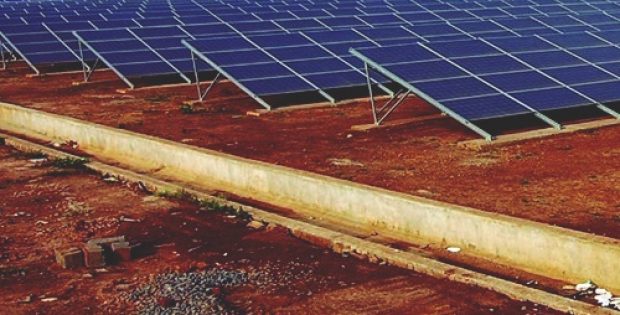 The secretary of MNRE, Anand Kumar at the 2018 Green Power expo stated that the ministry is trying to assess the land that is available for wind & solar projects and also determine the amount of transmission that would be available. Kumar further added that the ministry would couple the available transmissions with the available potential & then augment it further accordingly.
Reportedly, the knowledge about the availability of the land as well as the potential for renewable energy projects in the location would be improving the investor's confidence by helping in attracting better bids.
Reports claim, the prices that are discovered through the wind & solar power auctions are competitive globally and the apprehensions regarding the viability of these projects have been overturned. Reportedly, the first solar capacity at about Rs. 2.44 has already been commissioned with the wind project scheduled to be commissioned soon.
Meanwhile, the policy for repowering as well as energy banking are already in progress and would be brought out in association with the industry & other stakeholders in approximately a month or 45 days. Moreover, the ministry has also taken on the higher GST issue at about 18% upon service contracts.
The GST panel is reportedly expected to make a formal judgement on the matter within the upcoming two weeks.