Singapore's Agri-Food and Veterinary Authority (AVA) has recently issued a recall for iceberg lettuce, after detecting high levels of pesticides in the vegetables imported from a Malaysian farmland by Go Fresh Impex. The imported products were reportedly on sale at the Sheng Siong NTUC FairPrice supermarkets.
According to a press release, the AVA has detected high levels of Fipronil, a pesticide under the wide-spectrum category, in the iceberg lettuce. The agency has therefore directed the importer to issue a recall on the product.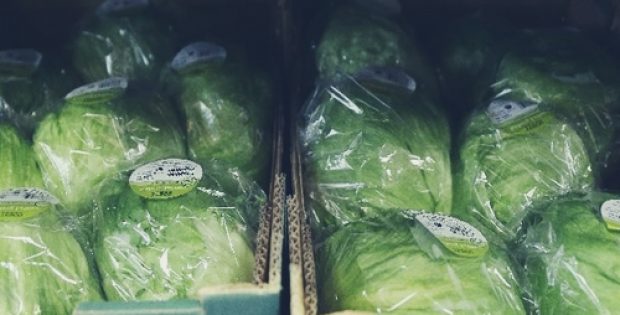 A wide-spectrum pesticide, for the record, refers to a pesticide that is especially designed to kill or keep away a wide variety of pests. These kinds of pesticides are often used as the key ingredient in products including household cockroach traps, flea control for pets, golf courses, corn fields, and commercial turf. Ingestion of these pesticides may lead to vomiting, sweating, nausea, headache, dizziness, abdominal pain, agitation, seizures, and weakness.
Sources with the knowledge of matter cite that the imported lettuce at NTUC FairPrice stores are being sold under brand name 'Pasar' and come with a supplier code 40, while at the Sheng Shiong, it is offered under the brand name 'Iceberg'. The vegetable is packaged into a packet of 400 grams at both the stores, and has the country of origin labelled as Malaysia.
NTUC FairPrice observed an 'anomaly' in the iceberg lettuce and had approached AVA for a lab tests. After sending a sample of the product to AVA, FairPrice was informed of high levels of pesticides than the permitted amounts, reported Channel NewsAsia.
AVA said that the consumers who believe that they have purchased the contaminated lettuce may contact the respective supermarket stores and can claim full refund. It further notified that as a good food hygiene and safety practice, consumers should thoroughly wash or soak the vegetables to remove the residues of pesticide and then consume or cook.