Amazon has recently confirmed that it will be opening a new retail store in New York, where only the products which are rated 4 stars or above on its website will be sold. The move will assist the company in expanding its presence into physical retail and follows Amazon's purchase of Whole Foods as well as the launch of its cashier-less convenience stores, said sources familiar with the matter.
According to the company's announcement, the store is planned to open at 72 Spring Street in New York's SoHo neighborhood on Thursday 27 September and the Amazon Prime customers shopping here will pay the price listed for the products on Amazon.com. A spokesperson from Amazon assured that the new store is permanent, unlike some of its other stores before.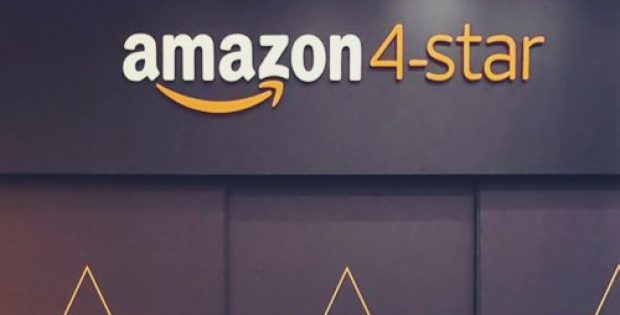 The ecommerce giant had mentioned while announcing about the store that customers will find various products like card games, mini skillet along with several products trending in the city, which Amazon is able to determine from the data on its website. The store, named as Amazon 4-star, will also sell the company's own products such as Echo Spot and Fire TV stick.
Apparently, the digital price tags on products in the physical store will indicate the amount Prime members would be saving, the average star rating and the total ratings received by a product. This is similar to what customers see on its website, helping them to select a suitable product from many available options.
Sources infer that the Amazon 4-star is not like any previous shop the company has launched, like the few bookstores it has opened all around the U.S. or the increasing number of its cashier-less convenience stores called Amazon Go. In fact, only a few days prior it was reported that Amazon was planning to open nearly 3,000 cash-less convenience stores throughout the country by 2022.