Walmart is reportedly collaborating with health insurance company Anthem to expand over-the-counter drugs accessibility to the seniors. From January, people who are registered under Medicare Advantage insurance scheme of Anthem would be able to cover few over-the-counter drugs, first aid materials and painkillers at Walmart, cite credible sources.
This partnership would reportedly be a win-win situation for both the companies as it would reduce expenses incurred by Anthem's insured customers and increase the shopper base for Walmart. Presently, Medicare Advantage scheme members pay more for enrolling in plans that cover OTC medication advantages. According to credible sources, after the collaboration, enrolled members can buy over the counter medicines directly from Walmart stores or online.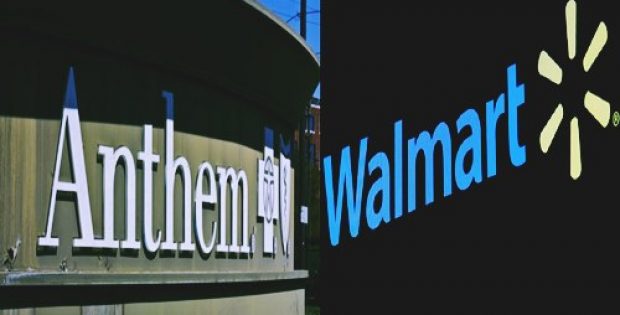 Industry experts cite that the collaboration will strengthen Walmart's trade relations with health insurers and will also drive more customers into its stores. The declaration, as per Forbes, comes after the acquisition of Pillpack, an online pharmacy service, by Amazon, Walmart's chief rival in the retail industry.
Sean Slovenski, the Senior Vice President of Walmart Health and Business division stated that Walmart is wholeheartedly dedicated to making healthcare accessible and affordable and added that the organization is continuously striving to achieve this aim.
According to Felicia Norwood, the President and Executive Vice President, Anthem Government Business Division was quoted stating that such deals are capable of making a huge difference to the lives of healthcare consumers battling chronic diseases and relying on a fixed income.
The partnership is also deemed to support Walmart's burgeoning online retail business and amplify footfalls in its stores, claim sources. The collaboration partner Anthem reportedly has 250,000 Medicare Advantage members with over-the-counter benefits.
Walmart presently offers a Medicare Advantage plan co-branded with Humana, an American health insurance organization where it vendors ReliOn, which is a renowned OTC diabetes management brand.
For the record, the deal does not restrict patients from using their cards at other retailers, though Anthem would promote members to shop at Walmart.